Read an extract
INTRODUCTION
When I was twelve years old, I realized that making a difference can be as simple as fighting for what you believe in, unapologetically living in your truth, or taking steps to improve the lives of others. I was fortunate to grow up with the constant encouragement from family and community members that I could realize the change I wanted to see in the world. Every one of us has the potential to make an indelible mark on our world; however, the stories of the ordinary heroes responsible for the most important social changes in history are often obscured. Studying history in college, I learned that it is usually written by those who have the most privilege and the most power. As a result, the contributions of diverse groups are often overlooked or erased, while those in power who uphold the status quo are praised as heroes.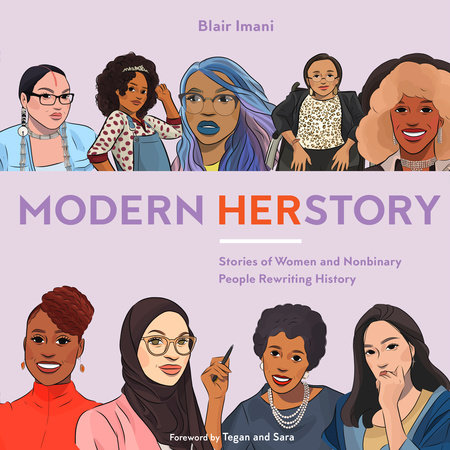 Throughout history, diverse trailblazing individuals have been subjected to this erasure. For example, voting rights activist and civil rights leader Fannie Lou Hamer frequently goes unacknowledged in conversations about the Civil Rights Movement. Fannie Lou was a black woman born and raised in rural Mississippi, and she survived the violent oppressions faced by countless black women in the American South. After being fired from her job as a sharecropper simply because she registered to vote, she went on to dedicate her entire life to fighting for the rights of black people to direct their own futures. Fannie Lou was arrested and beaten for attempting to exercise rights, like voting, that America claims to promise to all its people. Similarly, few people are aware of the legacy of Chinese American experimental physicist Chien-Shiung Wu, a key contributor to the World War II–era American research initiative known as the Manhattan Project. The Nobel Prize for her award-winning and eponymous Wu Experiment was given to her male colleagues Tsung-Dao Lee and Chen-Ning Yang in 1957, despite the fact she developed it. Two transgender activists of color, Sylvia Rivera and Marsha P. Johnson, helped define the present state of LGBTQ rights organizing in the United States; however, their contributions continue to go unacknowledged within the LGBTQ community. Even a film documenting the historic event at which Sylvia and Marsha gained prominence, the 1969 Stonewall Riots, erased the presence of transgender women of color, instead centering the stories of white gay cisgender men.
While "history" focuses on men and the stories of patriarchs, "herstory" deliberately prioritizes the stories of women, people of color, and LGBTQ people.