Skip to Main Content
It looks like you're using Internet Explorer 11 or older. This website works best with modern browsers such as the latest versions of Chrome, Firefox, Safari, and Edge. If you continue with this browser, you may see unexpected results.
About the author
Author Website - An overview of Rick Riordan's life and career, including interviews.
Champaign Public Library Interview - 8 minutes into this interview Rick Riordan discusses his experience in writing Percy Jackson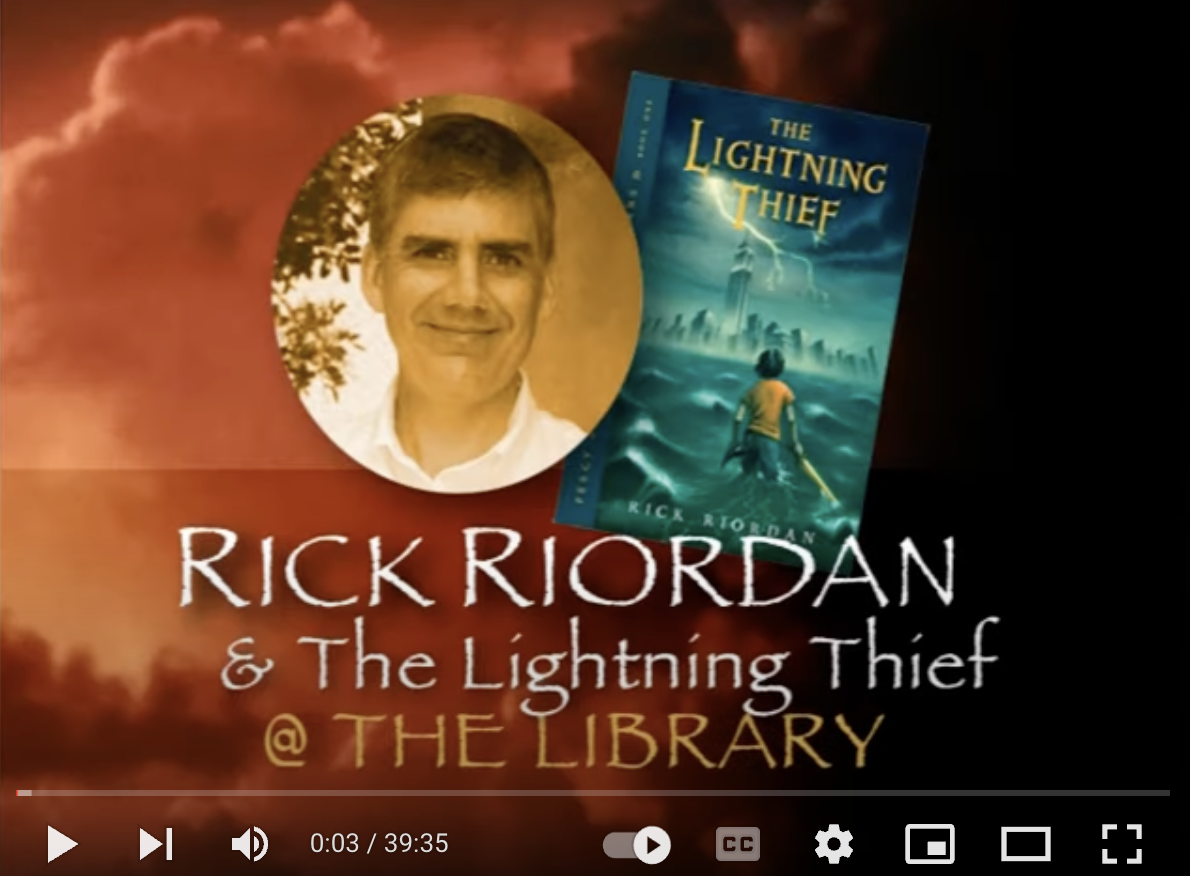 Podcast - Olympians, Gods and Dyslexia. Rick Riordan talks about fiction and family.
About the book
Click View - use your GenConnect account to view the 2010 film version of Percy Jackson and the Lightning Thief.
Ten Sign you may be a half-blood. Click on the link to take the quiz.
Study Guides / Analysis
Britannica School - Use the contents tab to view information about Greek Mythology. (Log on through GenConnect)
Spark Notes Study Guide- Provides summaries and plot and theme overviews.
LitCharts Study Guide - The Lightning Thief - LitCharts provides a comprehensive study guide for this novel, including an overview of the author, summary, characters and themes.
Teacher's Guide - This resource is available through Rick Riordan's website. Click on the link to view summary notes and discussion points.
Greek Gods - click on the image below to explore information